Zanzibar Excursion | Safari Blue Trips | Experience an exciting combination of Tanzanian Safari & Zanzibar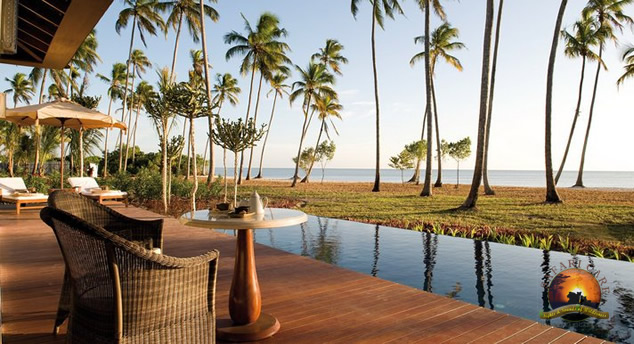 Prison Island
Prison Island situated on the West of Zanzibar, it's the second from left among four visible Islands from stone town, It takes approximately 20 minutes ride by motorboat.
It was firstly used by an Arab slave merchant to detain recalcitrant slaves. In the 1890s a General Matthews bought the island and built what be intended as the prison for Zanzibar.

The Island is a home for beautiful birds like peacocks and the enormous giant tortoises some of which are over a 100 years old age. Sultan Said brought these tortoises from Seychelles in the 1820's.
The island is also an ideal place for sunbathing, swimming, snorkeling, or relaxing on a white sandy beach.
Dolphin Tour 
Dolphin Tour is half-day tour that takes place on southern part of Menay Bay conservation area, the bay is a home for bottle-nosed and Humpback dolphins By using a motor boat we depart from Kizimkazi fishing village south of Zanzibar Island for a boat drive to dolphin site, when we spot them you will be able to swim with them on a very close distance, Menay bay is also holding a very beautiful coral reef for snorkeling

Stone Town Tour
The Old Stone Town is a World Heritage declared by UNESCO in more than a decade now. In order to protect the Town the government has established Stone Town Conservation and Development Authority (STCDA).
The authority employs work force which carry conservation and restoration of the buildings, parks, pavements, open spaces and so on. It also organizes awareness campaigns for the residents of the Town to undertake cleaning.
The money paid as salaries and other expenses indirectly comes from hotels, restaurants, sourveniour shops, tour operations in the form of operational licenses, taxes and Levis.
The tour starts on the main City market, which was opened in 1904, you will then get a comprehensive view of the Stone Town architecture, its sand and stone ancient built houses, some of them have Arab/Indian with carved doors with brass studs, carved balconies you will also get the chance to see the old post office and Freddy Mercury house.

Our next stop will be at the Anglican Cathedral of Christ, which was built by bishop steers in 1873 on the site of the Old Slave Market. From here we continue our tour to Sultan's Palace Museum, House of wonders (Beit-el-ajaib) built in 1883 and bombarded by British fleet in 1886, next to this you can also see the Old Arab Fort (built in 1700).